Van 't Vat / Draught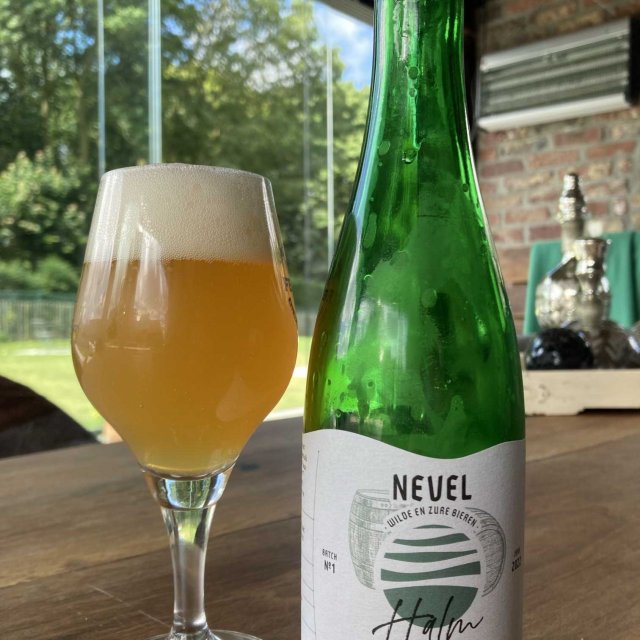 Nevel Halm (Nevel Wild Ales, Netherlands)
5.5 EUR (33 cc, 5.3%)
2.5 EUR (sampling glass, 5.3%)
Wild ale
Halm is a barrel-aged wild blonde beer with annual mugwort that has had 7 months of wood maturation. The result is a more sour and mature version of Alm.
Fraulein Barabra (Man & Brouw, Leuven)
4.5 EUR (33 cc, 5%)
2.5 EUR (sampling glass, 5%)
Sour – Fruited Berliner Weisse
Berliner Weisse with Rhubarb and Lavender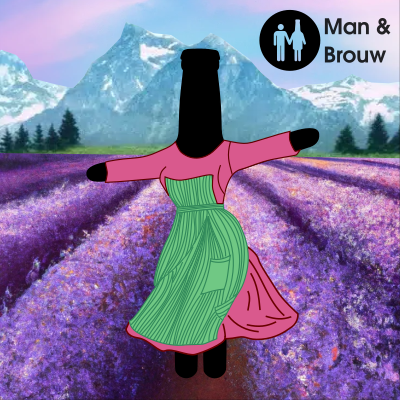 Fles / Brik / Bottle / Can
Nevel Purple (Nevel Wild Ales, Netherlands)
13.5 EUR(33 cc, 4,5%)
Wild ale
Purper – Barrel-aged aged wild light beer with buckwheat, lavender and aronia. Nostalgic, soft and tart beer, aged for 3 months on oak barrels.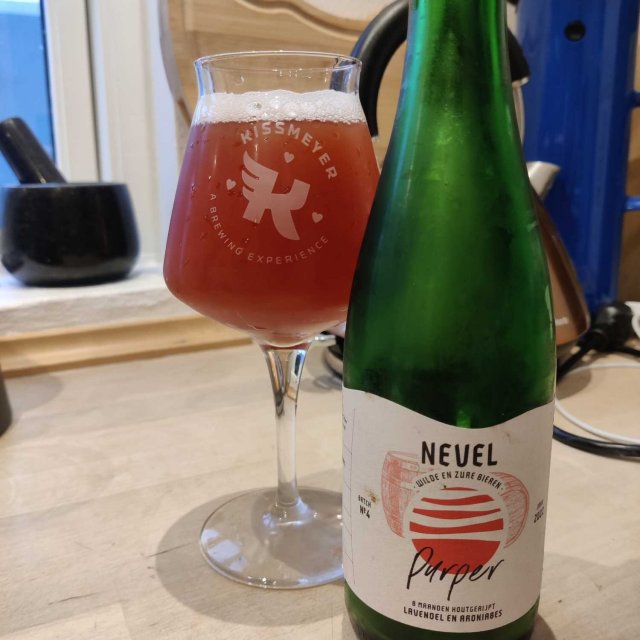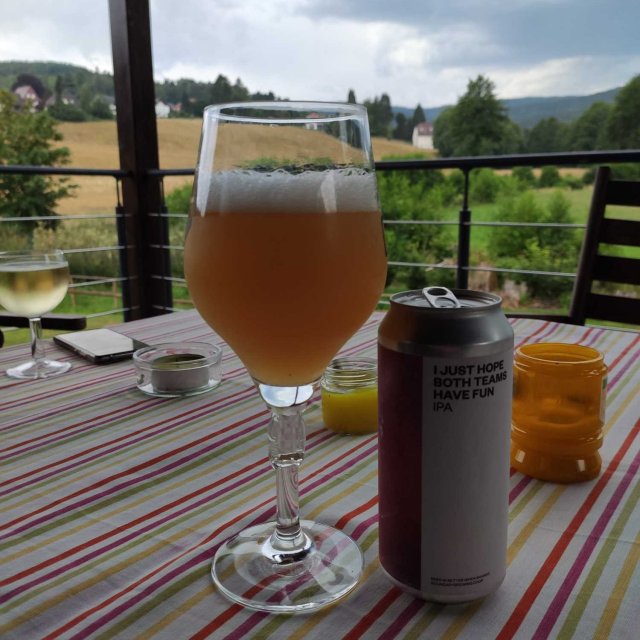 I Just Hope Both Teams Have Fun (Boundary, Ireland)
10 EUR (44 cc, 6.7%)
IPA – New England / Hazy
This is an IPA hopped with El Dorado, Simcoe & Mosaic for a huge tropical & citrus fruit hit.
Eat Sleep Dave Repeat (To Øl, Denmark)
7 EUR (44 cc, 6.3%)
IPA – Black / Cascadian Dark Ale
A black IPA with distinct bitterness!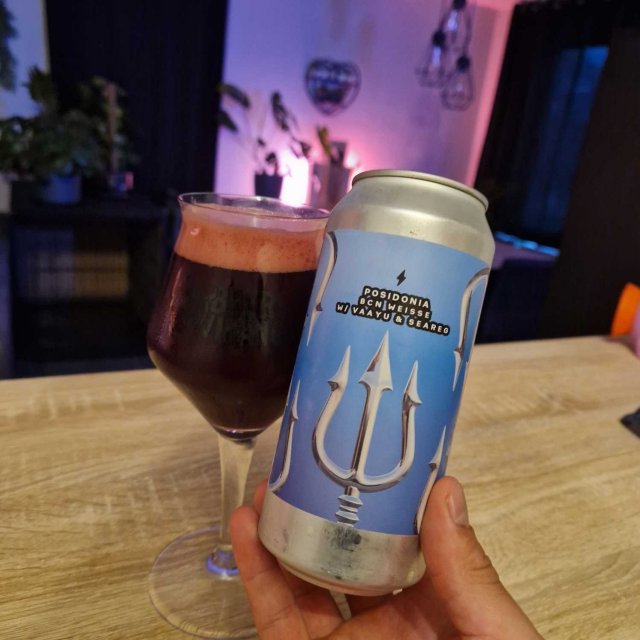 Posidonia (Garage Beer Co, Spain)
10 EUR (44 cc, 7%)
Sour – Fruited Berliner Weisse
Our first time using the novel lactic acid producing yeast strain Philly Sour. This is a yeast strain that ferments malt sugars and producing lactic acid all in one fell swoop. The acidity produced is a little less than our usual souring method but perfect for a 100% blueberry beer. The softer acidity and bigger mouthfeel that this yeast leaves behind creates a beautiful soft blueberry smoothy character that makes this beer lush!
Movie Night BA 2022 (To Øl, Denmark)
15 EUR (33 cc, 10.6%)
Brown Ale – Imperial / Double
Movie snack ingredients? Well: Cola, Vanilla, Marshmallows and sea salt to support the caramel malts. Aged for 9 months in a combination of mostly Pineau Des Charentes 500L barrels and also some Bourbon barrels.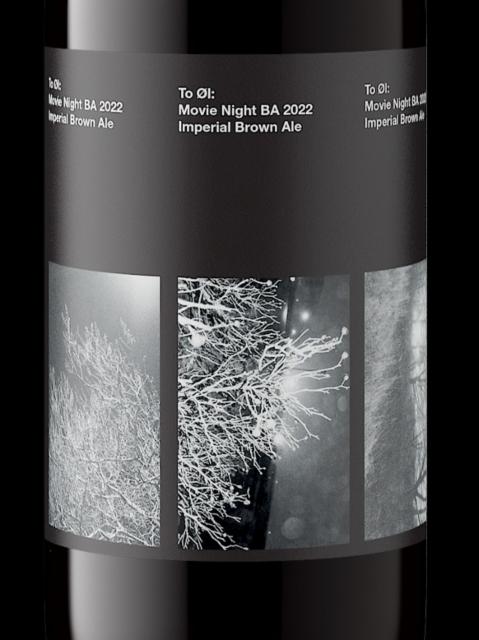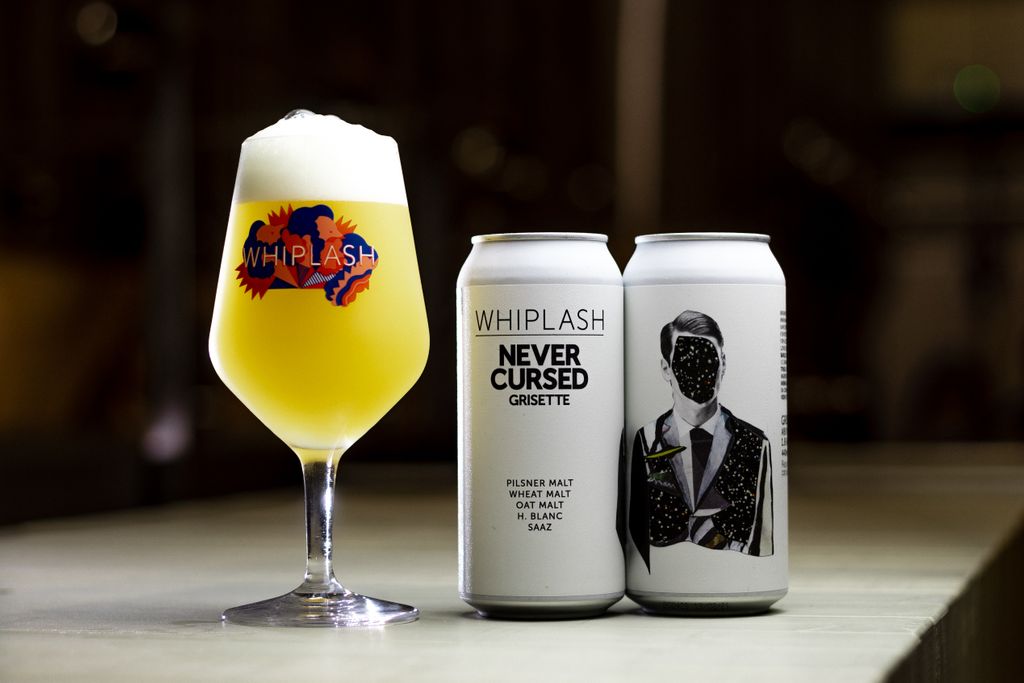 Never cursed (Whiplash, Dublin, Ireland)
10 EUR (33 cc, 4.1%)
Farmhouse Ale – Grisette
Light, sessionable and clean Grisette. This continental style small beer shares its roots between France and Belgium. Think of it like a micro saison built for city folk on the pints who are short of a farmhouse or two. ⠀
Fiere Margarita (Man & Brouw, Leuven)
6 EUR (33 cc, 7%)
Sour – Fruited Gose
Inspired by fresh Mexican Margarita's, this sour blonde beer has touches of lime zest and salt and was dry-hopped with Mandarina Bavaria hop.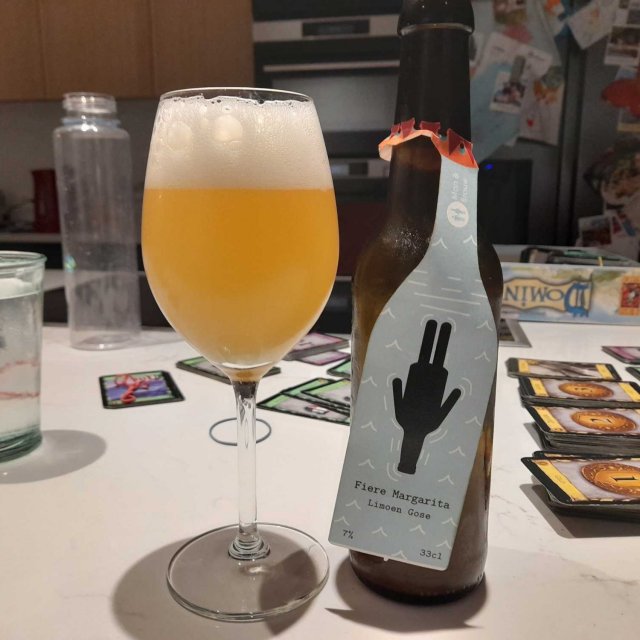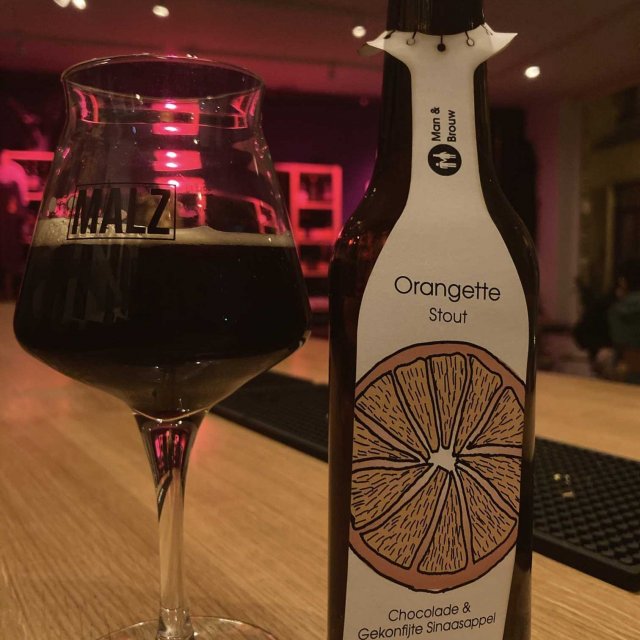 Orangette (Man & Brouw, Leuven)
7 EUR (33 cc, 6%)
Stout
A Belgian stout with touches of orange and obviously chocolate!
Oude Geuze Boon 2019-2020 (Boon, Belgium)
7 EUR (37.5 cc, 7%)
Lambic / Geuze
Oude Geuze Boon is a monument of taste with an alcohol content of 7%. It's a magnificent blend of 90% mild 18 month-old lambic, 5% strong 3 year-old beer and 5% very young lambic, which provides fermentable sugars and wild yeasts.
Taste carefully and you will uncover a fruity grapefruit and ginger flavour with a hint of Muscat grapes. You'll be pleasantly surprised by the wholehearted body and the sublime finish – an explosion of Germanic and Romance cultures.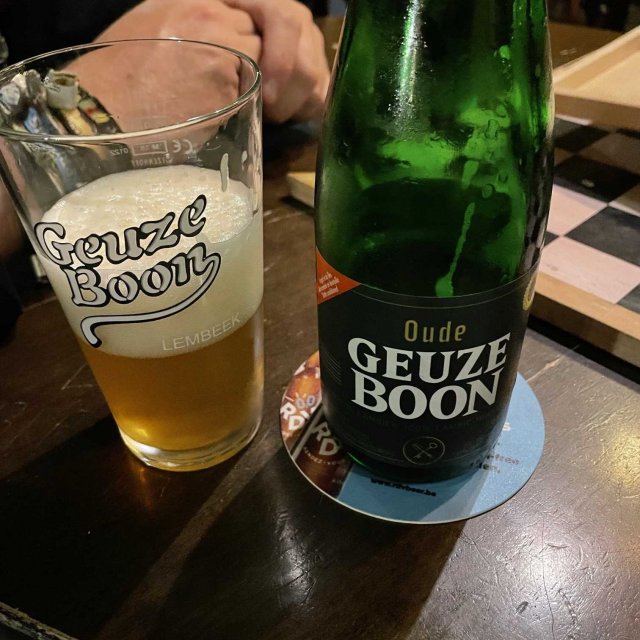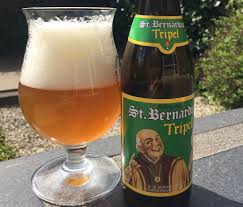 Sint Bernardus Tripel (Sint Bernardus, Belgium)
4.50 EUR (33 cc, 8%)
Tripel / Top fermentation
St.Bernardus Tripel is a traditional abbey beer that follows the classic tripel style. In the Watou region a tripel is often referred to as a 'Bernadetje'. A fine tribute that pays homage to Bernadette, the youngest daughter of Evariste Deconinck, the man to whom the monks of Abbaye Sainte Marie du Mont des Cats sold their Belgian property in 1934.
Santa Gose F&#% It All (To Øl, Denmark)
7.50 EUR (44 cc, 4%)
Sour – Fruited Gose
Gose with passion fruit, guava and mango.